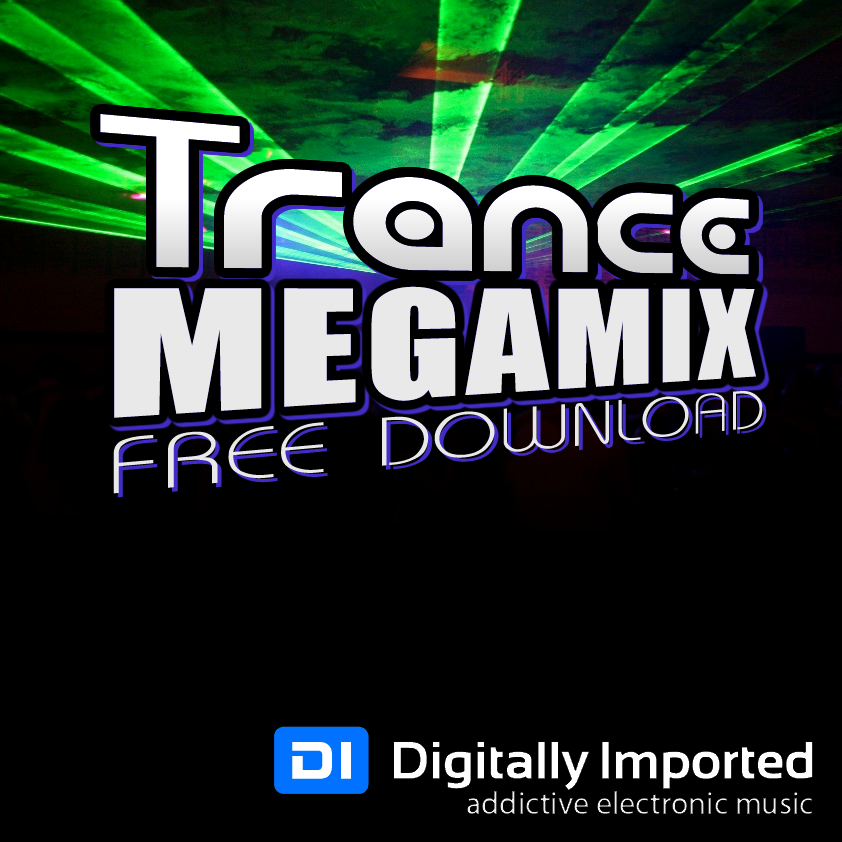 This month, Jordan Waeles celebrates his birthday with an exclusive birthday bash mix, featuring 50 of the hottest uplifting tunes in a 2 hours mix! Tune in for the most seamless trance choonage!
About Trance Mutation Broadcast
Back in 2005, Jordan Waeles started mixing uplifting trance on the air of NRJ Belgium (national FM station), at first filling in for other unavailable residents of Extravadance, then with a monthly slot on his own. Trance Mutation Broadcast was born. Across the years, the show has been syndicated on Saffier/LRK (Dutch local FM stations) and many more online and FM stations.
Eventually, in 2009, Jordan moved Trance Mutation Broadcast to the biggest online trance radio station, Digitally Imported, in a brand-new two-hour format. This tactical move gave Jordan the opportunity to feature amazing guests such as Suzy Solar, Orla Feeney, Airwave, the Immoral Monkeys, Ferry Tayle, and many, many more headliners and upcoming trance DJ's and producers.
Playlist
Jordan Waeles presents Trance Mutation Broadcast #092
Jordan Waeles birthday bash
October 2011
1st hour: 100% Jordan Waeles
Jordan Waeles & Christopher V present First Effect feat Olivia – Humanity Highway (Original mix) [Silent Shore]
Miroslav Vrlik – Deep Abyss (Jordan Waeles & Christopher V present First Effect remix) [Silent Shore white]
Mike Koglin, Genix, Above & Beyond – Helion and the moon (First Effect mashup) [CDR]
Type 41 – Riptide (Jordan Waeles club remix) [Fuzion Four]
ID & Jordan Waeles – ID (Original mix) [Signed to… ID]
Jordan Waeles – Calling infinity (Original mix) [Eye Trance/Desigual]
Millaway – Silhouette (Jordan Waeles remix) [Inspired Digital]
Jordan Waeles – Untitled, Unfinished & unsigned track from 2[CDR]
Tranzlift vs Airyboy – ID (Jordan Waeles & Christopher V pres First Effect remix) [Trance Allstars]
http://www.facebook.com/jordanwaeles
2d hour: Pure trance choonage megamix by Jordan Waeles
Hoyaa pres Lunar System – Seventh Sun (Stonevalley remix)
Vascotia – Calibro 2(Ferry Tayle 'Neverending Story' remix)
Heatbeat – Ask The Angels (Original mix)
Aly & Fila feat Sue McLaren – I Can Hear You (Extended mix)
Randy Boyer feat Cari Golden – Fragile (Original mix)
Simon Patterson – Us
Talla 2XLC vs Paul Miller – Extravaganza (Paul Miller mix)
John O'Callaghan – Centurion (Extended mix)
Indecent Noise – Private Superhero (Original Spark mix)
Agustin Servente – Esturion (Liam Melly remix)
LGT – The Man With The Red Face
Stacker – Eternity (Tom Colontonio remix)
GM Project – Sunday Afternoon (NUNRG remix)
Phillip Alpha – Valente (Original mix)
Vegas Baby feat Katy Tizzard – I Can't Help Myself (just a few Aaaah's)
Above & Beyond – Anjunabeach (Nitrous Oxide remix)
Armin van Buuren pres Gaia – Status Excessu D (Sebastian Brandt remix)
John Dopping – Cognition (Bryan Kearney's Heads Down remix)
John O'Callaghan, Timmy & Tommy – Talk To Me (Original mix)
Luke Terry feat Kerry Leva – Arpora (John O'Callaghan remix)
Black Spider – Save your life (DJ Tom-X remix)
The Hague – Crank (Original mix)
Sagittarius – Connection (Original mix)
Fatboy Slim vs Funkagenda – What the fuck (Funkagenda remix)
Nick Callaghan & Will Atkinson – Eastern Spirit (Ian Betts remix)
Daniel Kandi & Phillip Alpha – If It Ain't Broke (Original mix)
Tiësto – Knock you out (Acapella)
Simon Patterson – Always (Original mix)
Brainbug – Nightmare (Sinister Strings mix)
Heatbeat & Exit – Go (Joint Operations Centre remix)
Cosmic Gate – The Theme
Shogun – Skyfire (Original mix)
Detune – Uma (Original mix)
Den Rize & Mark Andrez – Naiad (Original mix)
James L & Thomas Coastline – Sunset Colours (Falcon Gaz Chen remix)
Ian Solano – Class Of 97 (Original mix)
Frank Biazzi – Synergie
Max Walder – Orbit
Olivier Giacomotto – Playground
David Moleon – Estebanlo
Laurent Garnier – Crispy Bacon
Max Walder – Samba del costa
Carnival Junkie – After dark (Jon Rundell techno remix)
---