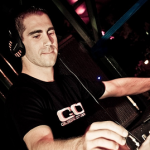 It was a really great surprise to find out that no other than Vandit's superstar DJ & Producer Giuseppe Ottaviani has played our upcoming First Effect remix of Latham & Quano - Point of Impact!
Two other great DJ's have also test-driven our remix, namely ReOrder and the lovely Victoria.
Amongst other DJ's marking their upfront support for the release, we find Manuel Le Saux, Suzy Solar, Sly One, and many other up and coming DJ's!
It's hard to express all my gratefulness for all the nice words we've received on this tune, so I really hope it will do well in the charts... Chris and I sure keep our fingers crossed!
As far as I know, the tune will be released on the first of August on Silent Shore Records, in the meantime, here is a (large) extract of ReOrder playing it!