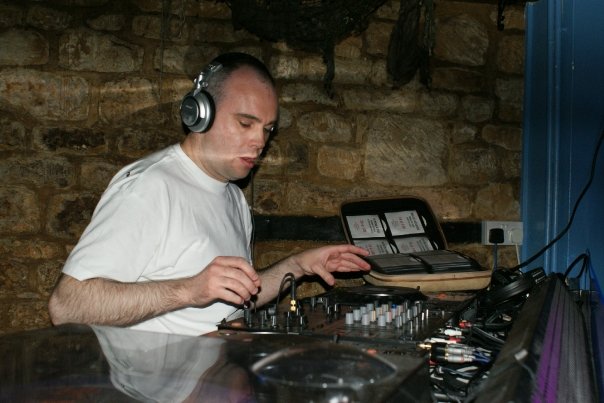 This month's guest is Carl Briggs ( http://www.djcarlbriggs.co.uk ), a taltented British DJ who always delivers stomping mixes filled with Tech Trance and pounding Techno. Carl is retiring from the scene and will be doing his last set EVER in Trance Mutation Broadcast!
About Trance Mutation Broadcast
Back in 2005, Jordan Waeles started mixing uplifting trance on the air of NRJ Belgium (national FM station), at first filling in for other unavailable residents of Extravadance, then with a monthly slot on his own. Trance Mutation Broadcast was born. Across the years, the show has been syndicated on Saffier/LRK (Dutch local FM stations) and many more online and FM stations.
Eventually, in 2009, Jordan moved Trance Mutation Broadcast to the biggest online trance radio station, Digitally Imported, in a brand-new two-hour format. This tactical move gave Jordan the opportunity to feature amazing guests such as Suzy Solar, Orla Feeney, Airwave, the Immoral Monkeys, Ferry Tayle, and many, many more headliners and upcoming trance DJ's and producers.
Playlist
Jordan Waeles presents Trance Mutation Broadcast #080
Guest Carl Briggs
October 2010
1st hour: Jordan Waeles
01. Sandeagle vs Electribe – Above The Shore (Matthew Neagle remix) [Trance Allstars Recordings]
02. Gregorio Styreco – The forgotten (ReOrder deep mix) [Silent Shore Records]
03. 7 Skies – Sushi (Original mix)
04. Adam Kancerski – All Day Long (Original mix)
05. Interstate vs Tyler Michaud feat Jessy Greene – Junkie (Reaves Ahorn remix)
06. Jon O'Bir feat Julie Harrington – Never Enough (Original mix)
07. Sean Truby – Magnesium (Original mix)
08. Gebriel Brothers – Flashback (Original mix)
09. Marc Simz – Forbidden City
10. John Askew vs Faithless – F@cking insomniac vandals (Jordan Waeles DJ Tool)
http://www.uplifting.be
http://www.facebook.com/jordanwaeles
2d hour: Carl Briggs
01. Richard Durand – Predator vs Cha-Cha (Mix Three)
02. Marcel Woods – High 5 (Original Mix)
03. Ben Nicky – Turn On (Joey V Remix)
04. Basic Dawn – Pure Thrust 2008 (Substate Remix)
05. Joy Kitikonti – Joy Energizer 2008 (DJ Choose Remix)
06. Greg Downey – Jaws (Original Mix)
07. Ferry Corsten – Radio Crash (Original Extended Mix)
08. Laurent Garnier – The Man With The Red Face (Bryan Kearney & Barry Connell's Ressential Mix)
09. Ferry Corsten – Cubikated (Original Extended Mix)
10. Wehbba vs Christian Fischer – Catch The Fever (Original Mix)
11. Dark Alliance – Genetic (Original Mix)
12. DJ Mika – Arrowhead (Original Mix)
---